The technical side of web design and coding isn't everyone's strong suit, but every company needs a website. There have many popular websites that provide free HTML Templates without any cost.
Many prospective customers shop exclusively or primarily online; as a result, you will not have access to these customers without a strong online presence.
Thankfully, many services are available to help you out, ranging from hiring the best digital agencies or purchasing a premade theme to downloading a free HTML template.
If you know a thing or two about web design, you can use the latter to create an online presence without spending much money. Although free templates are typically less robust than custom-made or premium themes, they can usually meet the needs of small businesses.
Top 12 Websites to Download Free HTML Templates
As an inexpensive option, free templates can help your business get started on its web presence before investing in a more strategic website. Consider using free HTML templates when building your website, looking to improve your coding skills, or learning the basics of web design.
The 12 template resources listed below are easy to use and should help you build a quick website for your small business or learn more about front-end development. Let's get started!
1. HTML5 Up

HTML5 Up is home to 40+ simple and elegant themes. Most of them are general-purpose, so they can be used for almost any type of website or application. Each theme is fully responsive, looks great on mobile devices, is fully customizable, and is 100% free under the Creative Commons license.
You can view a live demo for each theme with the navigation bar at the top to see how it looks on a desktop or mobile device. The themes are not overly complex, and that's what we like about them.
Features:
Simple and elegant
Fully mobile responsive
Live demo available
2. Start Bootstrap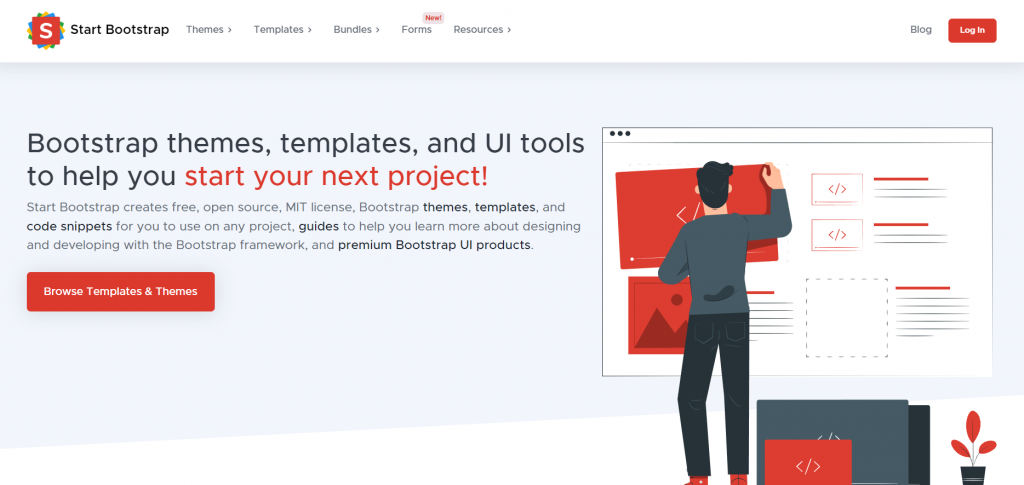 As you may infer from the name, Start Bootstrap focuses on Bootstrap themes. All of the designs are up-to-date, and we appreciate that they offer a great place to start. Their design is minimalistic, and they are easy to customize. In addition, the admin interfaces look great.
Basically, these themes offer a nice skin for the front-end interface of something like a blog or CMS. If the selection of free themes is not sufficient, they also offer premium themes that are even more attractive. Theme previews are available here as well.
Features:
Up-to-date Bootstrap themes
Minimalistic and easy-to-customize designs
Premium themes are also available
3. ThemeWagon

Established in 2014, ThemeWagon has cemented its place as one of the best free template hubs in the industry. There are a variety of free themes and templates available for you to choose from, each with a fresh design and excellent UI/UX.
Many of the templates are general-purpose and can be used by any online retailer, from clothing/fashion to furniture to electronics. You can tweak the themes to fit any situation, whether you're using a platform like Magento or building a site from scratch.
Premium templates also come with exclusive support.
Features:
Responsive layouts
Top-notch designs
Exclusive support on premium templates
4. aThemes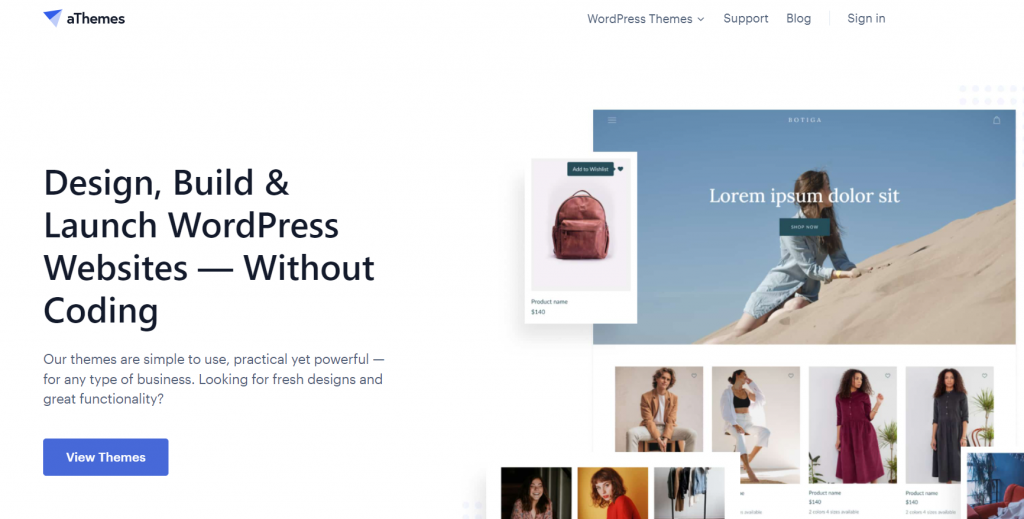 The aThemes website showcases more than 20 high-quality admin interfaces. These can be used for all types of control panels on websites and applications, and many offer dynamic functionalities, such as models and charts.
While most of the interfaces are Bootstrap-based, there are a few HTML5 and material-design layouts as well.
Features:
Simple, flexible, and fast themes
Clean e-commerce-focused solutions
30-day return policy
5. HTML5xCSS3

This site offers around 500 free themes in a variety of categories. Most of them are Bootstrap-based, but there are also more than a few WordPress themes available. Although the designs are not incredibly creative, they seem easy to customize and integrate with a backend.
If you're interested, check out the list of free templates here. Bear in mind that there are also some premium themes available.
Features:
Various categories
Bootstrap and WordPress themes are available
Easy to integrate and customize
6. StyleShout

One thing we can say about Styleshout's themes is that a lot of them look great on mobile devices. Their landing pages are particularly appealing, with several of the templates being single-paged, making them easier to use.
There are even "coming soon" and "404" page templates, while JavaScript features such as countdowns and sliders are present in many of the themes. They also offer a service where you can pay a fee and have them customize your website, which is excellent if you aren't a developer.
Features:
Mobile-friendly themes
Great landing pages
JavaScript features
7. Zerotheme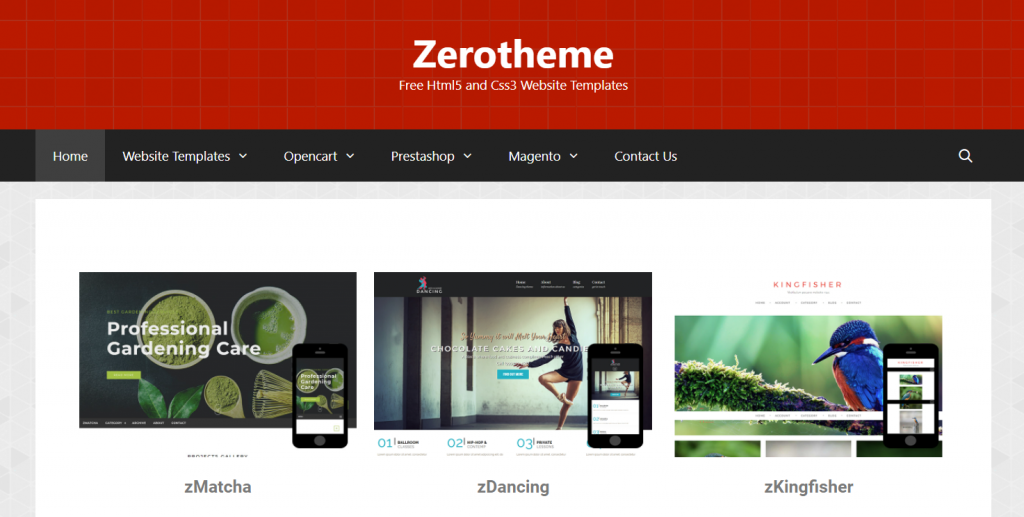 The themes available on ZeroTheme are all responsive, and there are 120+ free choices. Every preview features both a desktop version and a mobile device wrapper, so you can get an idea of how it would look on a mobile device.
In our opinion, many of the designs look similar to one another, and there are better free templates available, but the site is definitely worth a look. You might find something that suits your needs perfectly.
Features:
Many free responsive themes
Mobile and desktop preview
Both HTML5 and Bootstrap templates
8. Colorlib

You can find tons of freebies at Colorlib, including themes based on medicine and travel. In addition to offering standard HTML5 themes, they also offer some cool WordPress templates. They have an easy-to-use live preview browser that lets you quickly test out the themes
Features:
Wide range of categories
WordPress and HTML5 themes
Live preview browser
9. FreeHTML5.co

Although freehtml5.co has some premium themes, there are a lot of great free themes available as well. Many general-purpose themes are available, as well as themes for law firms and photographers. There are also a lot of themes with animations, both HTML-based and Bootstrap-based.
Features:
General-purpose and industry-specific themes
Bootstrap and HTML
Premium themes available
10. Nicepage

Nicepage is an online tool that lets you create websites without coding and integrates seamlessly with leading content management systems, including web WordPress, Joomla, and others. It comes with an easy-to-use drag-and-drop editor that lets you test and implements ideas on the fly.
Users can customize virtually any element within minutes. Among the best features of this tool are the thousands of designer-made web templates that cover hundreds of different use cases, along with web design 3.0 capabilities.
These websites look great on all modern devices because of their mobile-friendly interfaces and responsive designs. The developers created the tool after studying trending web design on Dribble and Pinterest, looking to enable the creation of virtually any contemporary design.
Users can play around with color settings, fonts, typography, headers, footers, blog templates, etc.
Features:
Auto updates
Drag and drop editor
More than 10,000 free HTML templates
11. TemplateMonster

When it was created around 2002, TemplateMonster offered only in-house template designs. A lot has changed since, and TemplateMonster has grown into an established source of themes and templates. This marketplace now supports a variety of designs by external designers and contributors.
TemplateMonster has enabled various template providers to sell their work, and at present, the website offers more than 30,000 products.
Features:
Various theme and template options
Open-source framework
Live website template demos
12. W3Layouts

W3Layouts has provided a large selection of free HTML website templates for businesses of all types since as far back as April 2012. The free HTML templates provided here will help you create a great-looking website. All of the templates are mobile-friendly, utilizing JS, CSS, HTML, and Bootstrap.
By enabling the users to select different view modes, the W3Layouts editor ensures that the resulting pages will look good on mobile devices, tablets, and desktop screens. Users can click a simple button in the top-left corner of the screen to toggle between different viewports.
Features:
Single-page linking on all templates
Drag and drop editor
Simple viewport switching
Conclusion
Whenever a user visits a website, their first interaction is with the front-end. These days, most developers don't want to spend weeks or days writing HTML and CSS code to create themes or templates from scratch. This is especially true when a client needs a website instantly.
You can now use your creativity during the development stage after downloading a template or theme and customize it to make it unique, stylish, and appealing to the user.
Not only do these templates allow you to save a lot of time, but they can also help you learn frontend development more quickly! Using a template or theme is also a convenient way of getting started with front-end development if you are an experienced backend developer. Please get in touch with us if you need any assistance.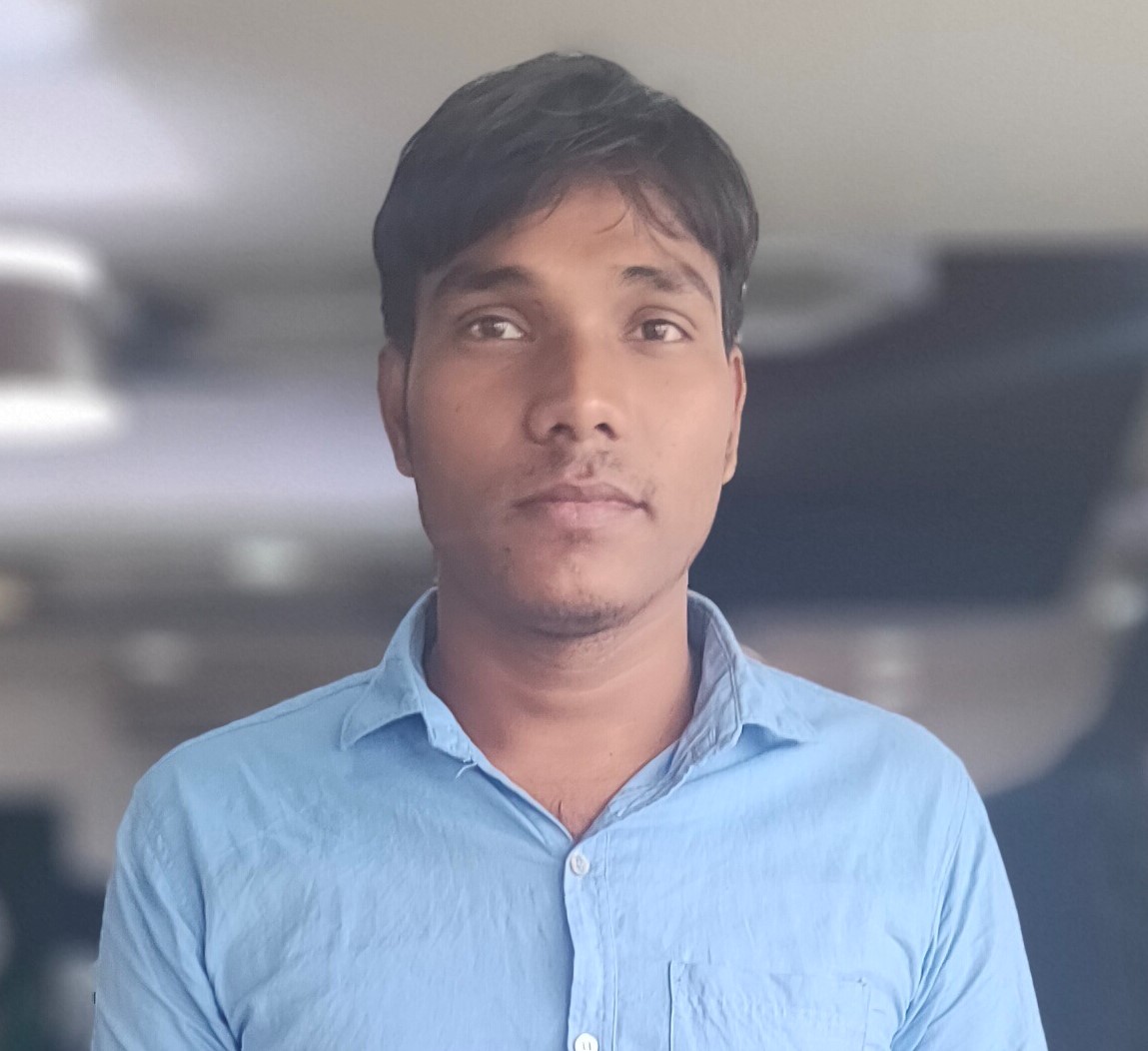 Hi, My name is Shamim. I am a freelance PHP developer in Bangladesh. I have been working as a freelance developer since 2014. I am a passionate and creative web development person. As a senior level, I focus on your requirements in detail and deliver high-quality work on your budget.