Employees are the key part if you are running any business. So, introducing the team behind your service or products is the best way of building relationships with your potential clients. There have a lot of team member plugins for WordPress. Fortunately, there are WordPress toolkit plugins that let you quickly present your employees or teammates in a very decent way. Also, you can go with fast & Secure WordPress hosting to host your WordPress site.
WordPress team member plugins let you build a team member page section and also you get to control it with ease. As you showcase your team members to the audience, there are chances of boosting sales at a higher rate.
There are free and premium plugins available. With the free plugin, you get some common features, but if you need advanced features, you can go for the premium versions. Each of the plugins has its own set of uniqueness and features. You can choose the plugin as per your requirements. Like the way, you choose appropriate web hosting plan for your website.
In this article, we have compiled the 10 best team member plugins for your WordPress website that can be used to show up the members of your team.
Let's get started.
Why Do You Need a Team Members Plugins For WordPress Website?
As we know, the backbone of every company is the employees. We cannot ignore the fact that the employee's contribution is very huge to the success of an organization.
Basically, employees are the heart and soul of the organization. So, how about having a smart about us page on the website that shows off all your dedicated employees. This page basically comprises information about the team members such as Name, Bio, and designation. This makes it easy for the visitor to find out any team member and what your business actually can do.
By adding our team section and names and profile images, you establish trust and distinguish yourself from the competitors. Yes, you can check out the results, adding a team section on your website can do wonders for your business.
Reasons to Display Team Members on Website
Here are some of the reasons why you should display your team members on the website.
It creates trust as your audience gets to know the employees working in your organization.
It helps to build a good connection with your audience, as it reminds customers that real people are working to meet their needs. This results in developing customer relationships, increasing lead generation and ultimately boosting sales.
Top 10 Best Team Members Plugins for WordPress
Here are the top 10 team members' plugins for WordPress.
1. Team Members
With over thousands of downloads, the Team Members plugin is a leading showcase plugin for WordPress. It is free to configure and lets you showcase your staff on the website. The plugin basically adds a team section to your WordPress dashboard.
So, from there, you can add members to your teams with their photos, designation, bio and social media profiles. It's beginner-friendly as you can add information easily to the web page. One of the best features of this plugin is that even the free version is powerful enough.
We will explore some more features of the Team Members plugin.
Top Features:
Can display up to five members per line
Choose the color settings to match your brand
Mobile-friendly
Unlimited teams and members
It's compatible with PHP 8
2. Team Builder
If you need a simple yet powerful plugin, you should try Team Builder.
It is a flexible team plugin for WordPress that lets you create and manage a great team page.
This plugin supports drag and drop admin builder. It basically has 4 layouts like Grid, Slider, table, and Widget. So, you can customize the plugin according to your requirements. With the Team Builder plugin, you can add or remove the employees, contact information, designation, social media profiles and other information. The final thing is, that it's a big time saver and lets you build something unique and fresh.
Top Features
Compatible with all browsers
Easy to use with a perfectly clean design
Allows users to add and remove team members from the backend quickly
Has drag and drop feature integrated
Hover effects of your choice
The setup is super simple, and the layout is mobile-friendly
3. AWSM Team Pro
AWSM is another adaptable plugin used to create and manage your team members' page. It basically comes with 8 different presets to display all your team members in a very effective way.
You can create a good-looking team on your WordPress site in just a very few clicks. This plugin is highly versatile and flexible. Create an awesome team page with this plugin. The AWSM team is easy to use and lets anyone create clean team displays. Also, it works well on all types of viewing devices.
Top Features
Has 8 unique presets
Is highly responsive
There are several style options available for every presets
Icon font is included
4. WordPress Team Manager
One of the plugins that let you display your staff and team members on the website through shortcodes is WordPress Team manager. It doesn't matter if you are a beginner or a pro, you can easily display team members' information, images and social media links. You can even build short codes with the help of a shortcode generator.
You can choose the sizes, shapes and images.
You can co control the member display order and display the selected members that you want to.
It has short codes that lets you display the team members on your website.
WordPress Team Manager plugin offers you a free rein where tailoring the layout and choosing the sizes, shapes and images are involved. You can even control the member display order and display the selected members that you want to.
Top Features
Control the member display order
Shortcode generator
Only the selected team members can be displayed
Team members get displayed by grid view and list
5. WP Team
WP team is a plugin that displays all the profiles of your team in a simple grid or slider format. It's one of the modern WordPress plugins in the industry that has the best styling options and a great design.
With the WP Team plugin, you can arrange your team members' profiles with any shape according to your preference. Furthermore, you have complete control over the number of members you want to display on the web page, margin, background color, or how much space you want to keep between the members.
Top Features
Offers unlimited color and page styling
Has 3 unique layouts namely, Carousel, Grid and List
Cross-browser supported
6. Team By Radius Theme
The next on the list of team members' plugins is the Team by Radius theme. It basically comes with four different layouts for displaying your team. Like the other options we have mentioned above, this plugin is responsive and can be placed with a shortcode.
This plugin gives you complete control over the primary color of the image sizes and display.
Top Features
You get control over all the fields of the team profile including names of members, bios, social media links, and designations.
Can display your team members in a square or rounded shape.
Let's you use short codes and widgets for setting up the profiles.
7. Team Showcase with Slider
WP Team Showcase and Slider is another free plugin that lets you display the photos of your employees on your website. WP team showcase comes with the best features, it has two different layouts for team cards, also social links and a pop-out option for more information on hovering the mouse. You can place the cards in a mobile-responsive grid or slider and are placed with a shortcode.
8. Total Team
The total team is a great plugin to showcase your team members in an ideal way. It basically comes with 50+ pre-designed templates. It is also a customizable plugin having different customizable display settings for customizing the selected pre-designed layout.
Besides this, you can also create your designs for displaying your company's team.
It has a shortcode builder
There are different customizations options available
7 Different layouts to showcase your Team Member
9. Team Pro
Team Pro is basically a very powerful and responsive WordPress plugin that lets you create and manage your team page. With the Team pro plugin, you can add unlimited members, teams and categories on a page/post or sidebar widget. Team Pro offers 100+ design templates with carousel layouts and grid layouts.
In addition, it has many customizing options so that you can control everything easily.
Top Features
It can be easily dragged and dropped API
Is user-friendly
Google Fonts
Unlimited color scheme
Built-in social media icons
10. Heroes Assemble
Here's another team member plugin for WordPress which is Heroes Assemble. This plugin has 12 different grid layouts. To make your job easy, it also has the option to minimize the space between profile images for a tile effect, a look ideal for modern websites having very stylized filtered images.
Additionally, with the standard photo grid and table layout, this plugin basically comes with a profile modal. The profile modal feature is that it lets you share more detailed descriptions of every team member while saving more on page space.
Unlimited members and teams
Built-in-skill bar
Supports cross-browser
Has elegant design
Wrapping Up
We also developed a Plugin name Unlimited Theme Addons. The plugin also provides many team showcases for free. If you are looking to enhance the credibility of your business, you must show up your teams to the audience. And in this scenario, the Team member's plugins for WordPress can be beneficial. It may also help to boost your conversions.
By choosing one of the above-mentioned plugins, you can easily add your staff members or employees to your WordPress site. If you have any queries feel free to contact us we will assist you with WordPress team member plugin selection and setup.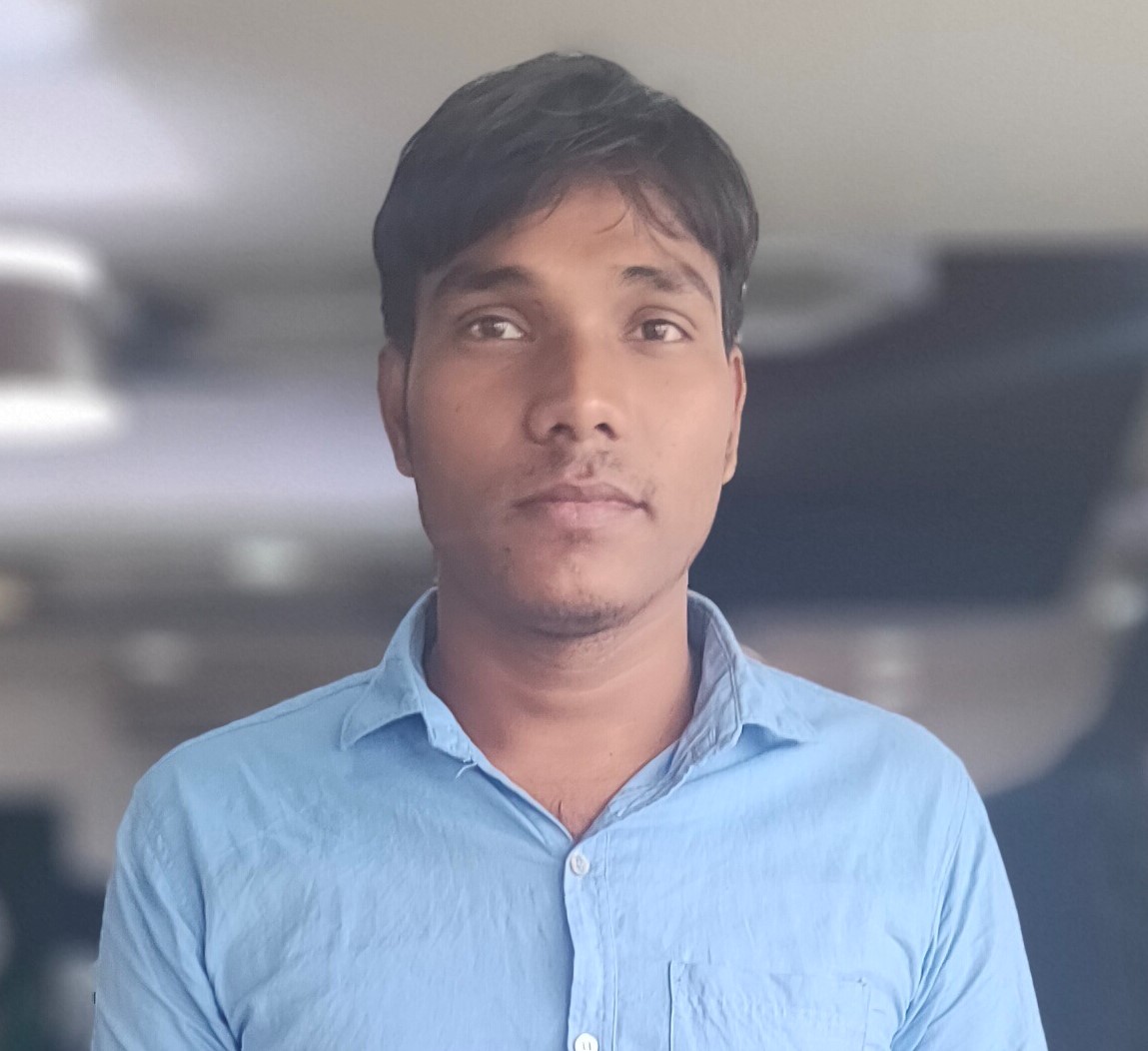 Hi, My name is Shamim. I am a freelance PHP developer in Bangladesh. I have been working as a freelance developer since 2014. I am a passionate and creative web development person. As a senior level, I focus on your requirements in detail and deliver high-quality work on your budget.