Installing plugins from the WordPress Dashboard is super easy that you simply probably never got to skills to put in a plugin manually via FTP. But the technique remains helpful to understand just in case the WordPress Plugin Directory is down or unavailable. You can install a WordPress plugin without any technical knowledge just flow the below guideline.
What is a WordPress Plugin?
A Plugin is a piece of software that using your WordPress site. They can extend functionality or add new functionality to your WordPress websites. a WordPress plugin is able to add new features without change any theme code. There are huge of WordPress plugins available for free download at the official WordPress plugin repository. Over 58,683 + Plugins are available to download the WordPress official directory.
From where you can download it?
There have many places where you can download the free WordPress plugin. if you are willing to use a free plugin for your site then we suggest you download the from their WordPress official website.
Process install a plugin on WordPress?
There are different types of ways to install a WordPress plugin, depending on where you got it from.
If you want to install your plugin from the official website of WordPress, you can follow our process. This process will help you install your plugin. First, you need to log in to your WordPress dashboard. And find the menu bar named Plugins from the dashboard left menu bar. You have to hover over the plugins and press add new.
Plugins >> Add New

After clicking on the Add New button, you need to find your plugins from Search Plugins. Here you can find the plugins of WordPress's official website.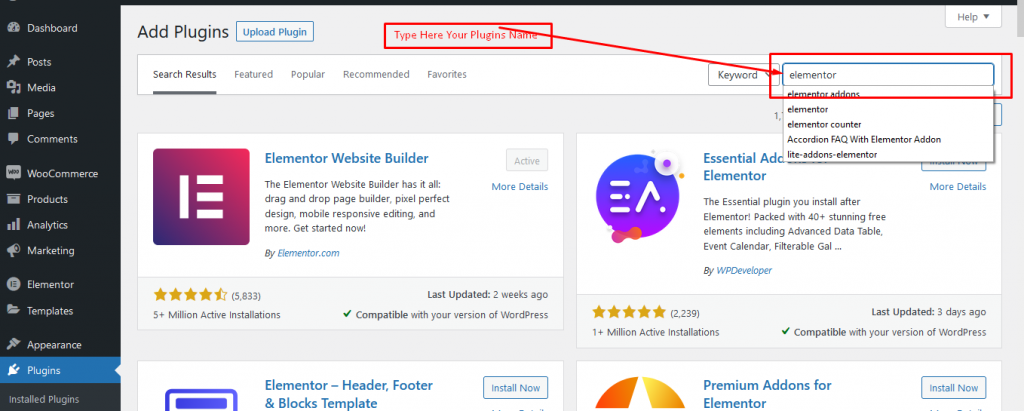 From here you need to find the required plugin and click on install button

Clicking on the Install button will continue to install your plugins. It will take a few minutes here. It will depend on your net spread. Once the installation process of your plugins is complete, you have to click on the Active button. And by clicking on the active button, your plugins will be successfully activated.

---
If you purchased Plugins from somewhere. And if it is downloaded to your computer when you go to our process is for you. You can easily install plugins by looking at them.
To install the downloaded Plugins you need to click on Add New from Plugins from your WordPress Dashboard.
Plugins >> Add New

After clicking on Add New you need to click on Upload Plugins from the top of the dashboard. And from here you have to select your plugins from the browser. After selecting, click on Install Now. Then the process of installing your plugins will continue.
After that, installing your plugins will be complete. Then you have to click on the activate button. Your plugins will become active. The install process is complete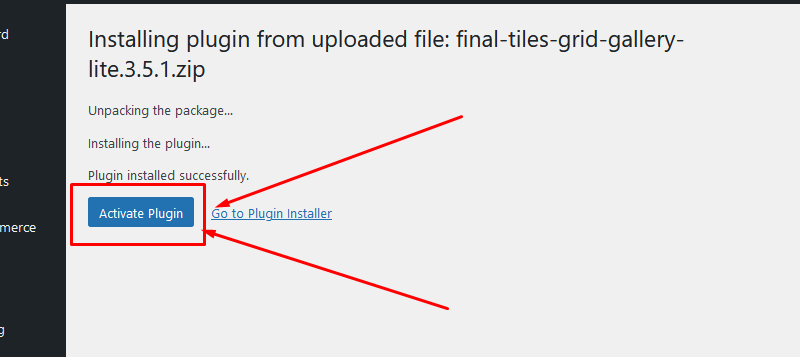 if the maximum upload file size is extended for your website then just you need to increase the file upload file size. there have many ways to enhance your file size on a WordPress website. you can read our blog on how to increase upload file size in WordPress. if you face any problem you can get in touch with just by contact with us.