WordPress is the best content management system that powers more than 40% of entire internet websites. And it is different from other platforms like BigCommerce, Wix, Shopify, and others that have all eCommerce features. Those platforms allow users to start selling products immediately. To gain maximum outcome out of the eCommerce platform users require a reliable hosting infrastructure too. Hence, WordPress Cloud Hosting for eCommerce will be a good option to prefer.
WooCommerce is an official plugin to build eCommerce sites in WordPress. It helps users to run a profitable online shop. Many WooCommerce plugins help in transforming your WordPress site into a profitable online shop. Most of them are also available with plans for Hosting Node.js Website. Let us give a quick look over them and understand how helpful they are.
Top WooCommerce Plugins for WordPress
1. WooCommerce Customizer

WooCommerce Customizer is the WordPress plugin that maximizes the number of WooCommerce settings. By default, this customization is available in WooCommerce, however, users have to do custom coding to make it function. Thus, with the help of the WooCommerce Customizer plugin, users find customization tasks easier with visual settings.
It helps in changing the number of displayed products on each page. Also, it helps in modifying the login text. With this plugin, there is no requirement to hire a developer for accomplishing customization tasks.
Top Features
Opens up visual editing settings for non-coding users.
Easily implement changes like sales badges, Add Cart text, and checkout coupons.
2. Custom Product Tabs for WooCommerce

Custom Product Tabs for WooCommerce is a plugin to title tabs with relevant information like descriptions, specifications, reviews, and much more. It cleans up site product pages with consolidated tabs. Creating different tabs on your eCommerce site helps access information for your users. In those tabs, users can store support for multiple forms of content such as images, video, and text. If you are worried about their management, use the standard WordPress editor, without any need for custom coding.
Top Features
You can quickly install this plugin to add simple tabs.
With the WordPress editor, users can easily add tabs.
It allows users to save and paste tabs into other product pages.
It is compatible with The WordPress Multilingual Plugin (WPML) for translation purposes.
Export product data with the help of this plugin.
Allowing tabs for shortcodes, images, text, and other elements.
3. YITH WooCommerce Wishlist

YITH WooCommerce Wishlist is a WooCommerce plugin to enhance the user experience of your visitors. Also, this plugin helps in maximizing your e-store sales indirectly.
The term 'Wishlist' in this plugin name shows that shoppers can create their product's wishlist. It is most helpful when you are introducing seasonal sales with amazing offers. Once your shoppers have created the wishlist, they can easily share it via email or on social media.
Top Features
It provides an opportunity to increase sales and checkouts. Also, it gives a reminder of past customers' interests.
It launches the ability to offer gifts for special moments.
Shoppers can share their wishlists on social media platforms.
Users can make multiple lists and name them
Users can make relevant customizations like adding columns, the number of displayed products, and others.
4. WooCommerce Multilingual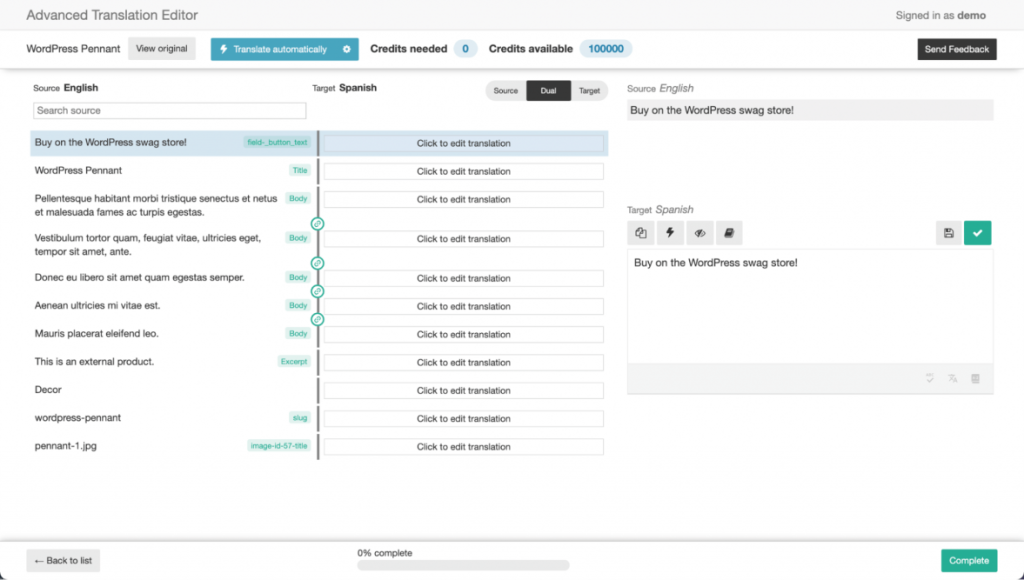 WooCommerce Multilingual is a translational plugin for WooCommerce sites. It comes as an extension to WPML for websites. When users want to translate their website for foreign shoppers, this plugin is a perfect choice. Even users can send emails to clients or customers in the translated message by using this plugin.
All WooCommerce pages are modified in the right language that your customers understand. And not just texts, but also currency values are also translated through it.
Top Features
It is one of the popular WooCommerce extensions that easily get integrated with WooCommerce.
It easily translates into the desired language of your choice.
You can easily change currency values within a click with the help of this plugin.
Checkout and add-to-cart pages will be in the translated language.
5. Booster for WooCommerce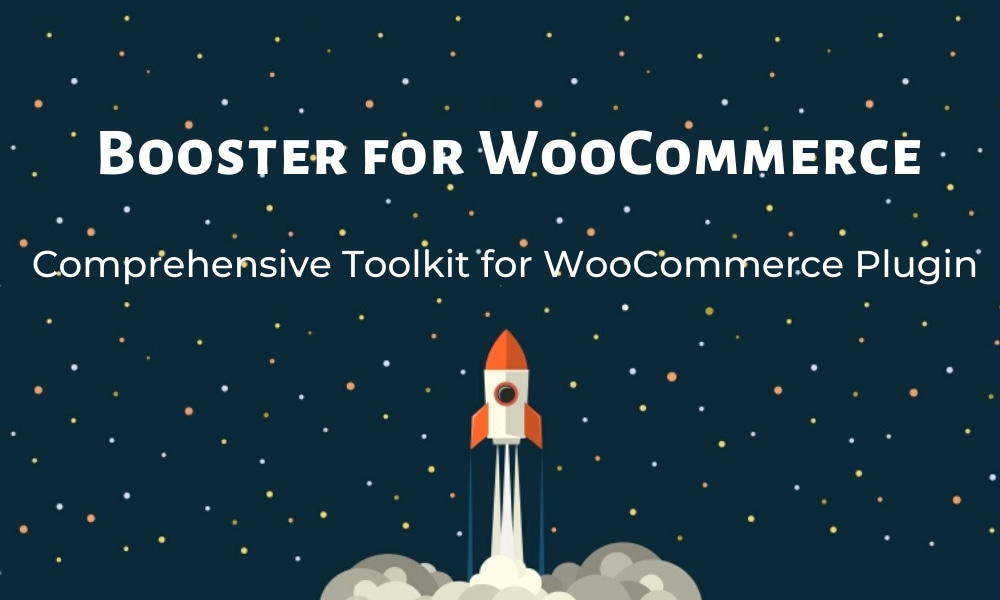 The booster plugin for WooCommerce possesses a multitude of functionalities. It helps in creating PDF invoices, adding different currencies' prices, creating a customized checkout page, and integrating different payment gateways. Overall, you can consider it as a premium plugin that only solves many problems.
Top Features
The Booster for WooCommerce plugin is a complete eCommerce plugin that enhances the online shopping experience for shoppers. Without the requirement of a new theme or plugin, users can develop a new website.
You can adjust buttons, price labels, and button labels with the help of this plugin.
Enhance cart and checkout process by adding elements like checkout fees, and empty cart buttons. Even you can add amount limitations, order quantities, icons, and shipping calculations to amplify your shipping process.
6. Checkout Field Editor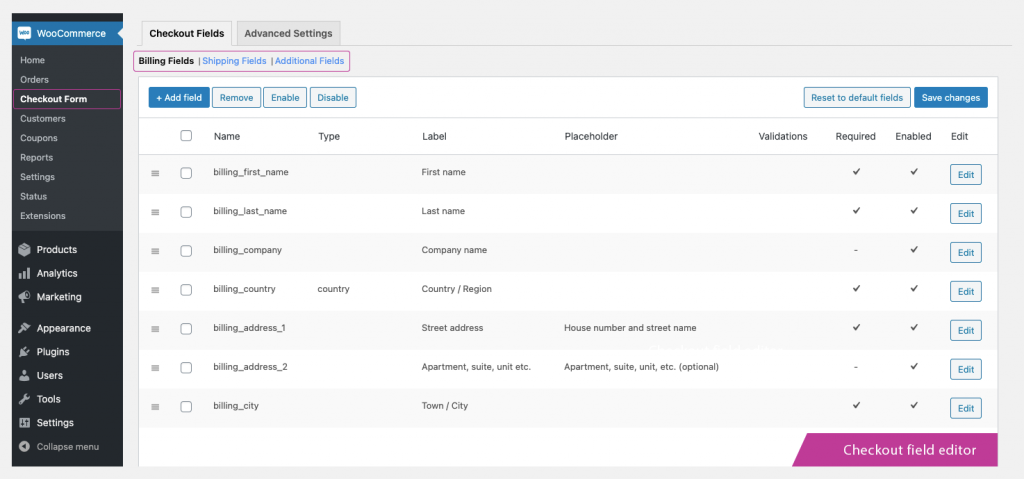 The Checkout Field Editor has features to add, edit, and delete custom fields in your website's checkout area. It directly integrates with the WooCommerce turning your checkout page versatile. For instance, users could quickly edit current fields of the WooCommerce site and add new fields like labels, placeholders, and names. Custom fields might not be sounding so much helpful for B2C e-shops, but a good option for B2B companies that deal with custom orders regularly.
Top Features
You instantly customize checkout pages without investing much time in coding and programming.
Adding new field items and options like classes, labels, and types are easy to add to checkout pages.
Without having coding expertise, users edit checkout pages and their elements like shipping and billing fields.
Its core version is free with selected fields like selections, email, and text areas.
Easily migrate fields in different areas of the checkout page. For instance, if contact details are required on the final checkout page, you can do it with this plugin.
Edit or delete any fields you want.
7. WooCommerce Menu Cart

WooCommerce Menu Cart is a plugin that allows users to add a shopping cart button in the navigation menu on your website. Once installed, it displays cart items in your menu bar. Most of the WordPress themes do not have shopping cart icons on the menu page. So, if you want to transform your site into an eCommerce one, this plugin is helpful. Thus, use this plugin and add a shopping cart icon to the main menu of your website.
Top Features
You can turn non-WooCommerce themes into functional online stores with this plugin. As the shopping cart icon is available in the main menu of your site, it reminds people about their items.
You can instantly install this plugin and add a shopping cart icon to your menu page.
Its Pro version has a list of more cart icons, flyouts, automated updates, and much more.
With this plugin, float the cart icon in different navigation menus.
Custom CSS option is available for advanced edits through this plugin.
8. LiveChat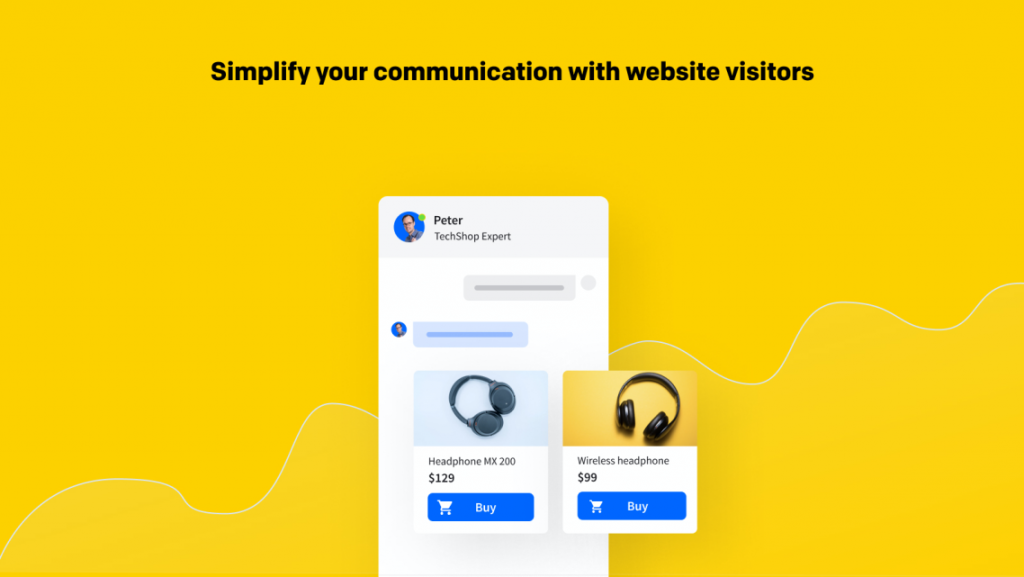 LiveChat enables the live chat feature in your WooCommerce site. With the help of this plugin, assist your consumers in finding products, responding to their queries, and helping them in the checkout process. Live chat support bridges an efficient communication channel between brand owners and customers.
It is easy to use and offers plenty of features to customize the chatbox. Moreover, it functions with Google Analytics, email marketing plugins, CRMs, and other tools.
Top Features
It provides a customized chat box to communicate with users.
You can collect feedback from your customers through live chat.
You can automate the process of reaching out to your customers with this plugin. You need not wait for them to ask queries.
9. YITH WooCommerce Compare

In an eCommerce site, shoppers compare products in terms of features, pricing, and quality. Hence, let your users compare two or more products by using the YITH WooCommerce Compare plugin. It is the popular WooCommerce plugin that allows users to find different products with similar features or pricing. A simple comparison of the product features helps them quickly find the product according to their requirements.
Top Features
It is installed within seconds and places the compare button anywhere on your website.
It comes up with a few translation features also.
It enhances the user experience by giving a quick comparison of products.
It allows you to add a quick feature that makes the user experience much nice for shoppers.
Use this plugin, to give your shoppers a quick comparison of your different products.
10. Direct Checkout for WooCommerce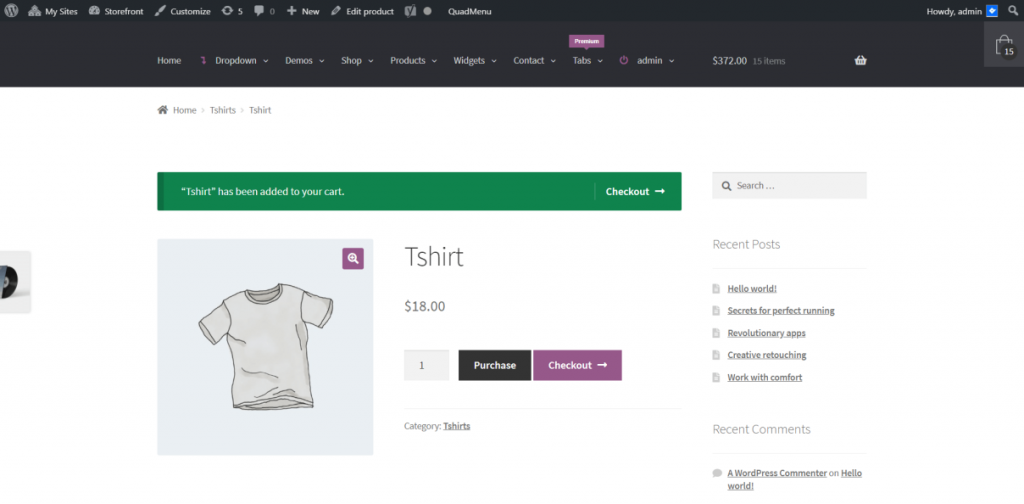 Direct checkout for the WooCommerce plugin enhances the efficiency and speed of the checkout page. It makes it easier for your customers to pay online. The poor checkout process loses out several customers. All in all, it reduces hurdles occurred in the checkout process. For instance, if shoppers click on Add to Cart button, they will redirect to the checkout page instead of clicking irrelevant popups.
Top Features
It is free of cost.
It reduces the checkout time for shoppers.
It allows users for a one-page checkout process.
Conclusion: Which Is the Right Plugin for You?
First, evaluate your website requirement. Then, browse this entire post to find a suitable plugin according to your requirement. Whether you want for a checkout process or editing purposes, WooCommerce has high-quality plugins. So, always choose the right plugin to make the task easier. All plugins name mentioned in this blog enhance the shopping experience helps in identifying issues, and develop a communication channel.  If you have any queries feel free to contact us we will assist you with WordPress WooCommerce plugin selection and setup.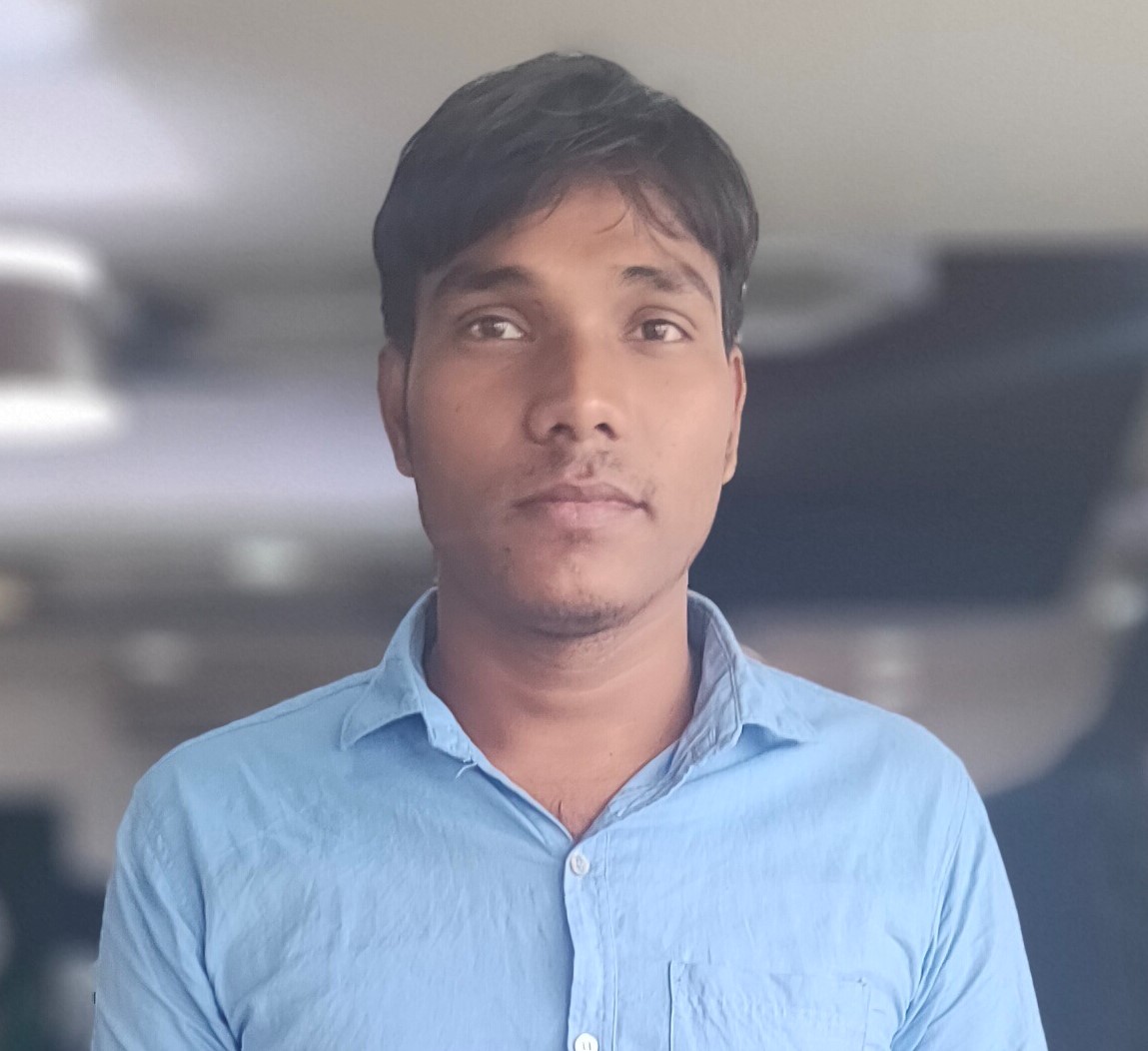 Hi, My name is Shamim. I am a freelance PHP developer in Bangladesh. I have been working as a freelance developer since 2014. I am a passionate and creative web development person. As a senior level, I focus on your requirements in detail and deliver high-quality work on your budget.