Lights, camera…and uh, line? Let's face it. Being on camera and narrating videos is tough. ("We'll cut the ums and crying out in post.")
Want to hit record with confidence like your favorite YouTube and TikTok creators?
Here's the secret: reading from a teleprompter on your phone just makes your content hit differently. 
You don't need some fancy setup to script, shoot, edit, and share good content.
All you need is BIGVU.
Get a DIY teleprompter (iOS, Android, and browser) with video editing, captions, music, and green screen editing
Collaborate with up to hundreds of contributors
Alternative to: WeVideo and Vimeo
Best for: Content creators, educators, and anyone who wants to make and share videos from scripts
BIGVU is a complete video tool that makes it easy for literally anyone to create 🔥🔥🔥 content.
Alright, let's jump in. With BIGVU, creating videos for your audience has never been easier:
Read your script right off your phone with the teleprompter, which stops recording automatically when the script ends.
Edit videos by highlighting parts of the script you want to cut.
Spice it up by adding a theme and logo.
Add subtitles to your video, then add dope copyright-free music from the library.
Change up your green screen background in seconds.
Post to YouTube, TikTok, Instagram, and more at the exact dimensions you want.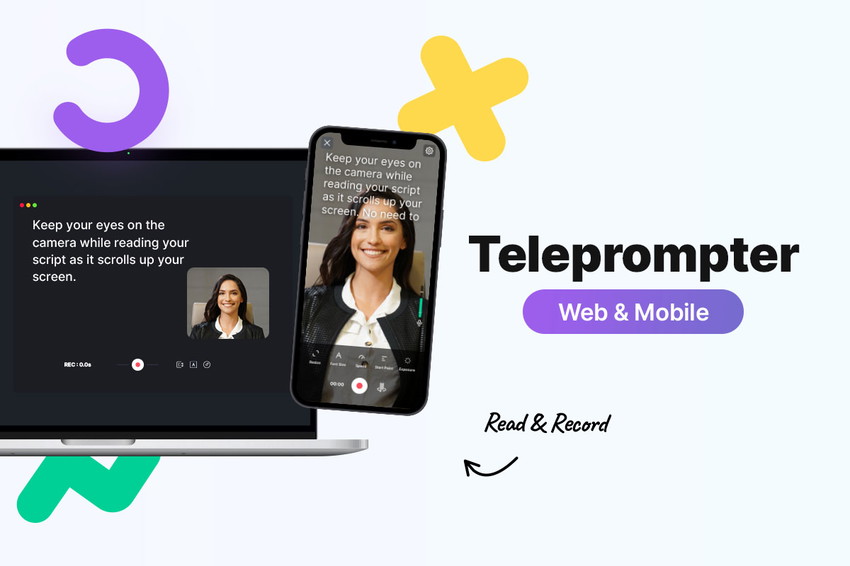 Read and record with a simple teleprompter for iOS, Android, and web.
YouTubers
We've all seen those YouTube videos that are just someone rambling for hours—and then immediately noped out of them.
Audiences want content that gets to the point.
BIGVU's teleprompter makes sure your YouTube videos are concise, whether you do product reviews, video game walkthroughs, or dramatic readings from Shrek. (We don't judge.)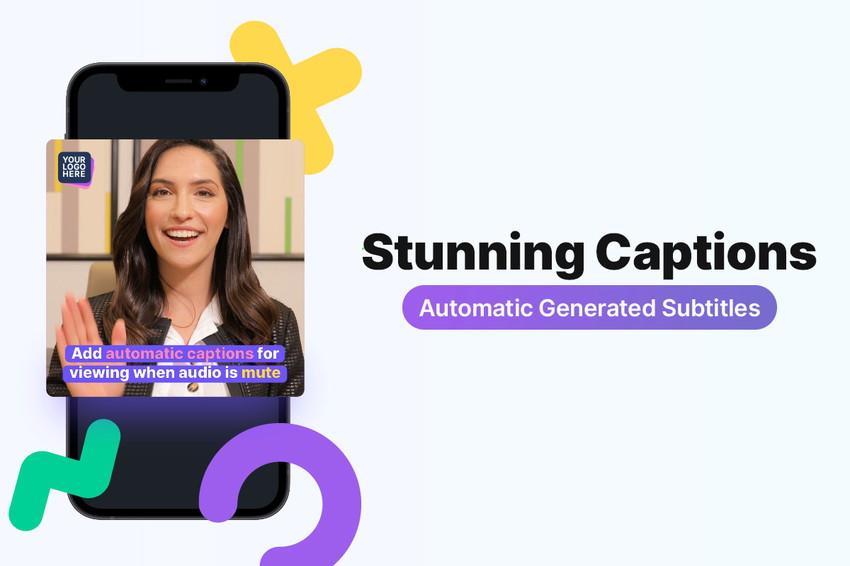 Automatic captions make all your videos accessible and ready for YouTube, TikTok, IG, and more.
TikTokers
Seriously, BIGVU is great for the talkers, whether it's on YouTube or TikToks.
If you make TikToks that aren't dance videos (some of us have, like, three left feet), you'll love this tool.
On top of feeding you your script and automatically adding captions, BIGVU helps you trim down educational content and hot takes to TikTok-friendly lengths.
(And if you do make dance videos, the built-in editor is still a lifesaver.)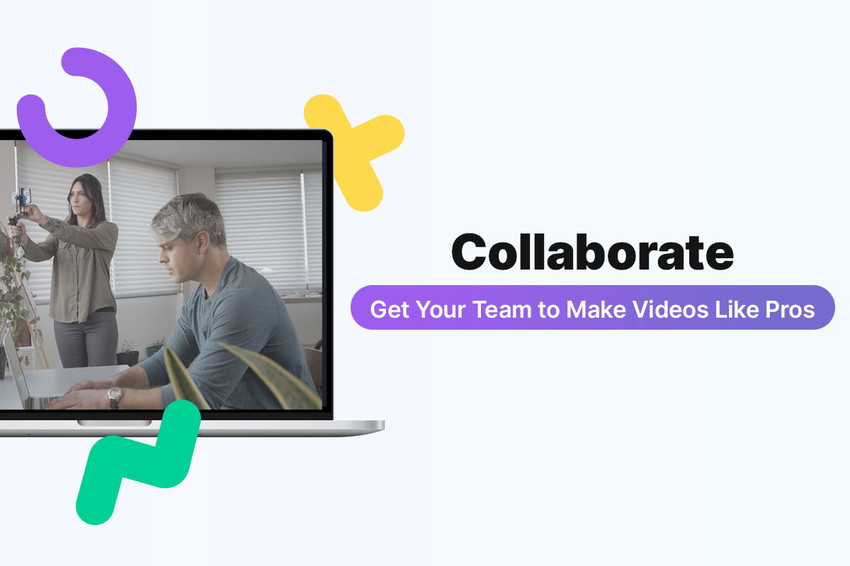 Use the cloud workspace and media library to easily collaborate with your team.
Creative teams
Oh, and if you have a team? (Okay, we see you 👀💅)
BIGVU makes collapsing so simple with a shared cloud workspace: just upload your files online and team members can work on your stuff from anywhere.
Plus, the shared media library lets you organize your brand photos and videos into helpful folders that…aren't chaotic for once.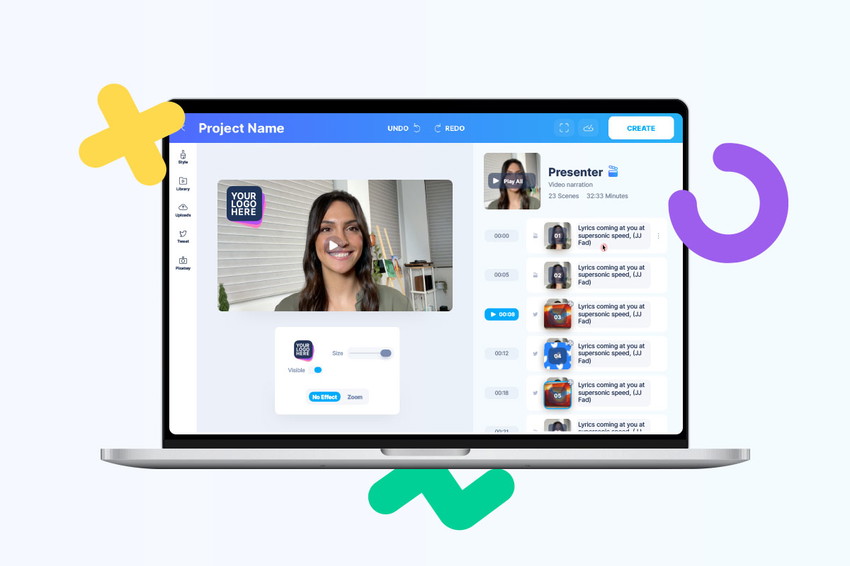 Stop stressing about your videos! BIGVU makes video creation the easiest thing ever.
Just because your "film crew" is a smartphone tripod, a ring light, and your cat doesn't mean that you can't crank out professional-grade videos.
BIGVU lets you take your homemade operation big time with pro editing and collaboration features.
Make cool videos in minutes, not hours.
Get lifetime access to BIGVU today!
Plans and Features
Deal Terms

Lifetime access to BIGVU
All future Workgroup Plan updates
You must redeem your code(s) within 60 days of purchase
Stack up to 10 codes
Available for new BIGVU users and returning AppSumo purchasers
Previous AppSumo customers who purchased BIGVU can buy more codes to increase their feature limits
60-day money-back guarantee, no matter the reason
Features Included in All Plans

Teleprompter
Video recorder
All recordings without BIGVU logo
Share to social one by one
Download file
Professional titling
Music backgrounds
Replace green background
One-click post to multiple social networks
Your corporate branding
Customize titling, fonts, and colors
Other advanced features