Extended Access to this deal is exclusively available to AppSumo Plus members for a limited time.
If you are not an AppSumo Plus member, you can join now and purchase this deal before Extended Access ends on June 24th, 2022 at 8:00am CDT.
When building a product, coming up with the code for backend development can feel like you're stuck in traffic with no end in sight. ("This part of life is actually about the destination, not the journey.")
Even with an experienced senior developer, your team could still dedicate too many resources to backend development, especially when tests keep failing.
Imagine a tool that lets you build APIs, webhooks, and third-party integrations without writing a single line of code.
Introducing Fireapis.
Build APIs for different businesses using individual environment-focused concepts, with separate logs for requests and activity
Add custom logic and build APIs for special use cases
Best for: SMBs, startups, and developers that want to set up backend development faster with fewer resources
Fireapis is a no-code backend platform that lets you build APIs, webhooks, and third-party API integrations in way less time.
It's easy to get started with Fireapis. Just select the environment where you'll add the API and fill in the details for the name, URL, field type, and description.
After adding those details, you'll be able to see the API created in that particular environment.
Best of all, you'll be able to click on an API to find the code snippet of an API endpoint, then integrate it into the front-end client—without writing a line of code.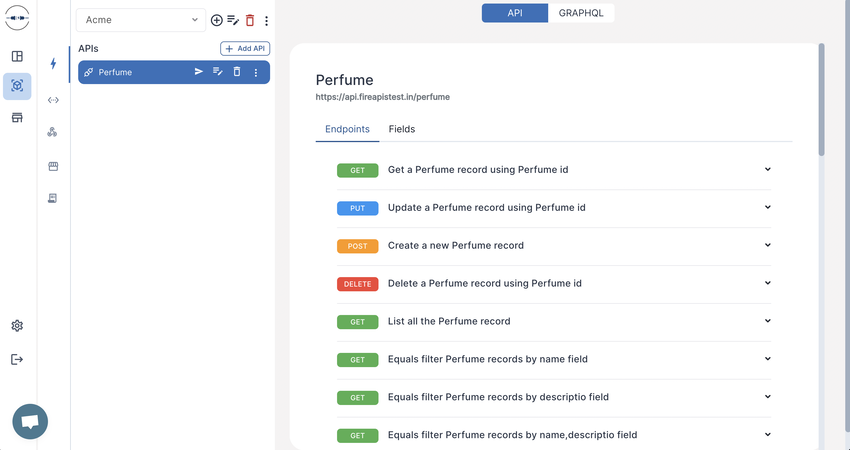 Premade API endpoints connect data and speed up the development process.
The tool lets you make APIs, webhooks, and functions in different environments for multiple businesses or products.
Set up separate development, staging, and production environments to test and modify the backend without breaking the production environment.
Not only does each environment have its own custom domain, but you can also access it through a subdomain from Fireapis.
Head to the Functions dashboard to add different custom logic to your APIs for any special business needs.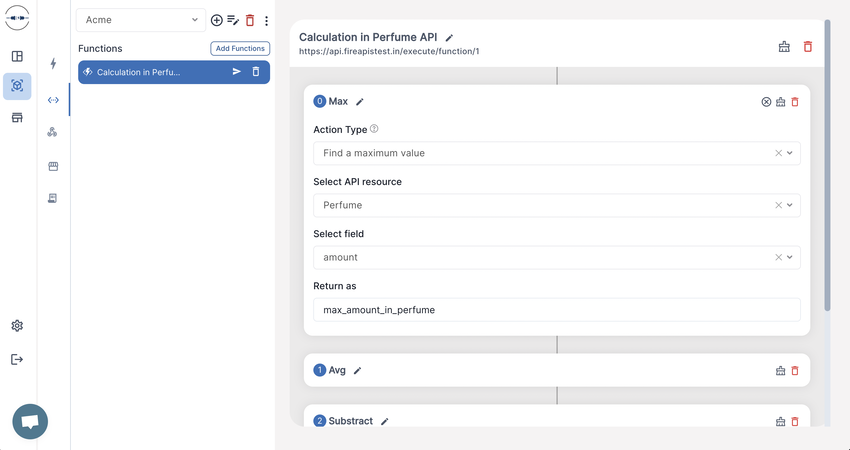 The Functions dashboard lets you customize the backend by adding custom logic and selecting the action type, API resource, and fields.
Using the Marketplace dashboard, you can connect third-party APIs like Stripe and Airtable integrations in an instant.
Even with limited knowledge of the backend, you'll be able to build a scalable no-code backend for your product without spending months on development.
And rest assured, all APIs are paginated to optimize the backend with minimum effort!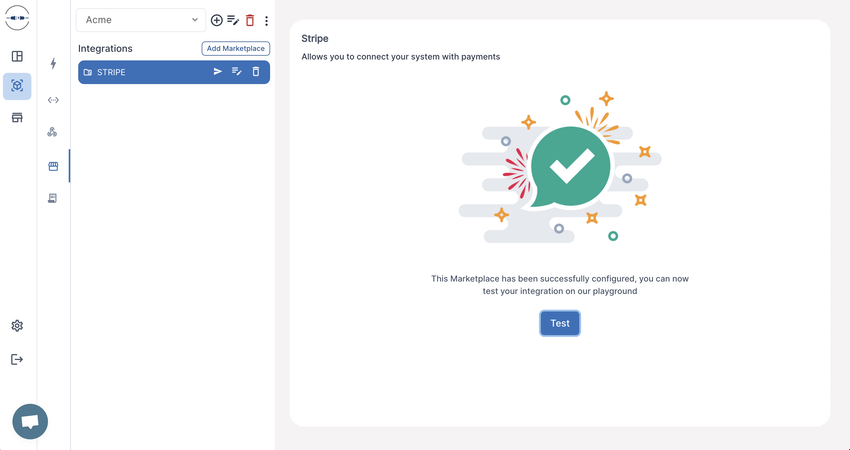 Set up integrations with third-party APIs and connect the system to your backend in no time.
Thanks to Fireapis' internal API logging feature, you can monitor all requests made to APIs and the environment.
The Logs system is added to each individual environment by default to automatically document all activity.
Plus, the tool's simple UI lets users test APIs created within the platform and enable fast integration on the client side.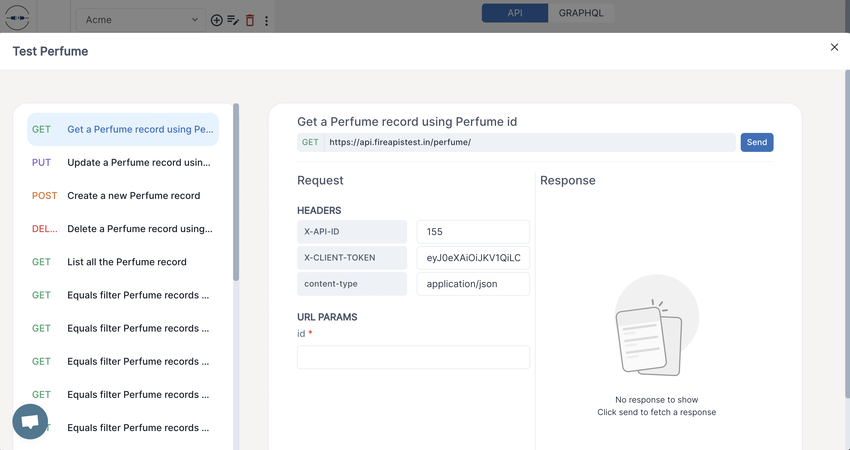 Test your APIs in a user-friendly API playground.
You don't want to burn out your best developers by taking forever to build out your backend. ("Don't leave! We're only four to nine months away from working on the fun stuff!")
Fireapis lets you build and manage your backend, set up separate environments, and connect third-party APIs—all while saving time and resources.
Build a backend without months of coding.
Get lifetime access to Fireapis today!
Plans and Features
Deal Terms

Lifetime access to Fireapis
All future Advance Plan updates
No codes, no stacking—just choose the plan that's right for you
You must activate your license within 60 days of purchase
Ability to upgrade or downgrade between 3 license tiers
Only for new Fireapis users who do not have existing accounts
60-day money-back guarantee, no matter the reason
Features Included in All Plans

SSL encryptions
Marketplace APIs
Webhooks configuration
Integrations (Stripe and Notion)
Caching
GraphQL query explorer
GraphQL code exporter
Build and manage REST APIs with no code
Interactive API playground
Field validations
Pagination for APIs
Encrypted API keys
API logs
Documented APIs
Third-party APIs
Want to visit more AppSumo Products? Click here