Now build your online store without codeing with Selldone. Operating your offline and online store without a unified ecommerce platform can feel like you're running two different businesses*. (*Second salary not included.)
Not only does it feel impossible to manage two Point-of-Sale (POS) systems, but you're also trying to get multiple plugins and templates to work together to run your online store.
If only there was a way to set up your offline and online store with all the functionality you need right out of the box—no plugins, templates, or coding required.
Check out Selldone.
Connect your online and offline sales using a single POS system
Build your own ecommerce website with a drag-and-drop page builder
Alternative to: BigCommerce
Best for: Agencies, developers, and SMBs looking to manage offline and online sales on an integrated ecommerce platform
Selldone is an advanced business OS that helps you start selling online and offline without plugins, templates, or coding.
Selldone helps you track and manage all your sales thanks to the built-in POS system that works seamlessly across your online and offline store.
Integrate with popular ecommerce tools like Stripe or Razorpay for payments and Shippo for shipping to save yourself hours setting up your shop.
Because this tool is more than an ecommerce platform, you can add your entire inventory by importing an Excel file with hundreds of products in one go.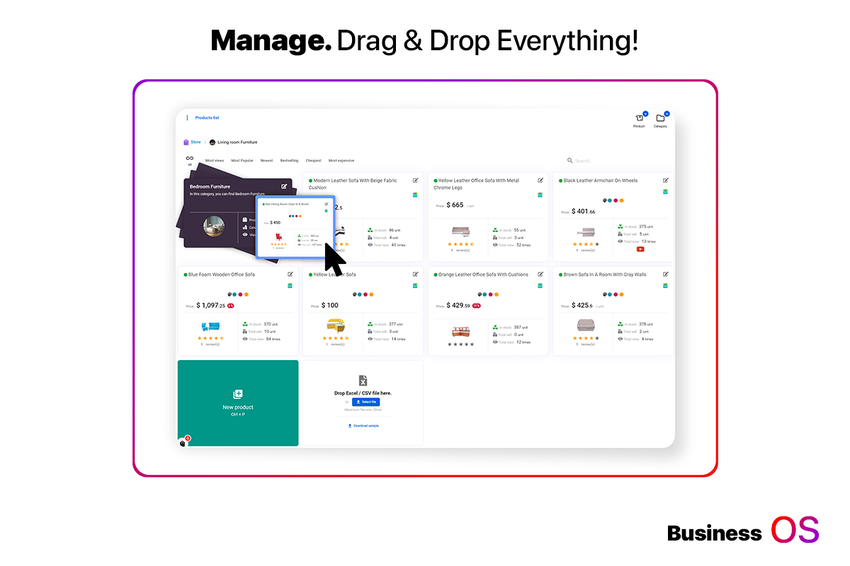 Selldone helps you build and customize your online store with a suite of intuitive features.
Selldone offers integrated POS functionality, which means you can manage offline and online sales on one system.
You'll get access to all the features of a traditional POS such as club incentives, coupon discounts, payments, and receipts.
Selldone's POS makes it super easy to track and manage your orders and inventory across all your retail locations, online store, and other sales channels.
You can use the Wi-Fi-connected barcode scanner app to scan physical products, so you don't have to drop a ton of cash on new hardware.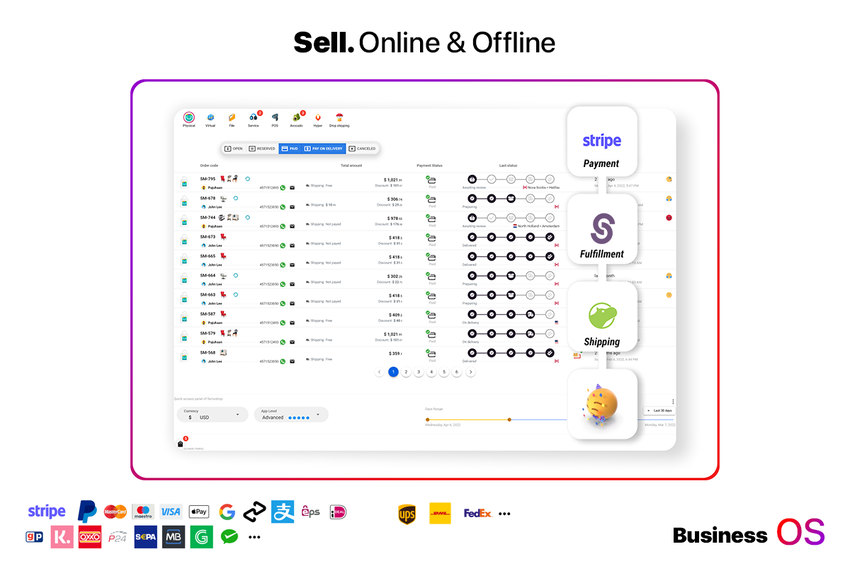 Manage your online and offline sales with an integrated POS system.
It's a snap to design your own landing and product pages using the drag-and-drop page builder.
You can even start with templates to create your website—simply add your own images and text.
If you already have a website, set it up as the default homepage so your online store can operate under a single domain.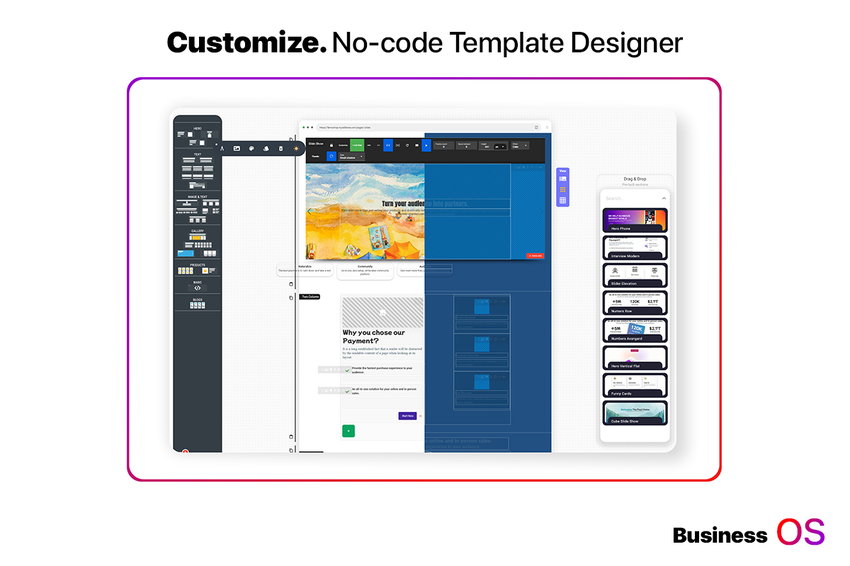 Design your own fully functional landing and product pages with the drag-and-drop page builder.
Selldone helps you stay connected to your customers at all times with a white-label Community page packed with engagement features.
On your Community page, you'll be able to share posts and collect real-time feedback via polls or surveys from your customers.
You can even keep your customers in the loop using push notifications, email, and messaging apps like Telegram.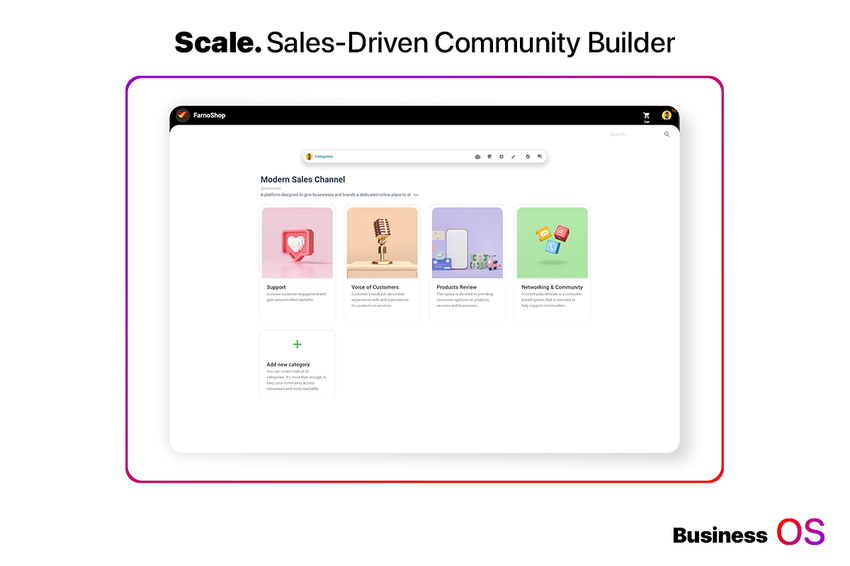 Launch your own white-label Community page to stay connected with your customers.
The right ecommerce tool can easily help you close the gap between your offline and online sales. ("So we don't have to keep hand-counting hundreds of glitter scrunchies every week?")
Selldone makes it easy to sell offline and online with an integrated POS system and drag-and-drop page builder—no plugins, coding, or templates required.
Sync all your storefronts.
Get lifetime access to Selldone today!
Plans and Features
Deal Terms

Lifetime access to Selldone
All future Company Plan (Tier 1 and Tier 2) or Enterprise Plan (Tier 3) updates
No codes, no stacking—just choose the plan that's right for you
You must activate your license within 60 days of purchase
Ability to upgrade or downgrade between 3 license tiers
GDPR compliant
60-day money-back guarantee, no matter the reason
Features Included in All Plans

Shippo integration for shipping
Razorpay and Stripe integration for payment
142 currencies and 99 languages
Product (physical, file, and virtual) and service support
Multi-shop support
Active discount codes
Gift card programs
Private couriers
Active marketing campaigns
Active affiliate programs
Slack integration
Feel free contact us if you need any kind of help.