Text message marketing is a great way to engage customers, but it's not always so easy to attract new subscribers. ("I keep getting weird looks when I ask for strangers' phone numbers.")
Without fresh opted-in leads, your traffic, subscribers, and sales can come to a screeching halt.
What you need is a platform that gives you access to qualified sales leads while allowing you to automate your entire communication workflow.
Meet SMS-iT Decentralized.
Get unlimited two-way omnichannel messaging with over 51 features including SMS, MMS, email, voice, and more
Use APIs to build messaging experiences for your apps with SMPP, plus built-in Twilio and Android gateways
Best for: Sales and marketing teams that want to personalize customer engagement, reduce churn, and build new sales leads
SMS-iT Decentralized is a two-way omnichannel messaging and marketing platform where you can automate your communication.
With SMS-iT Decentralized, you get unlimited two-way omnichannel messaging and marketing for SMS, MMS, RCS, email, voice, fax, and chat.
Bulk schedule SMS and MMS messages in intervals with full control over when the messages are sent. (You can even schedule months in advance!)
You can also make and send coupons to reward customers, as well as engage your subscribers with keyword text marketing.
Plus, all of the key information for your campaigns is easily viewable right on the dashboard.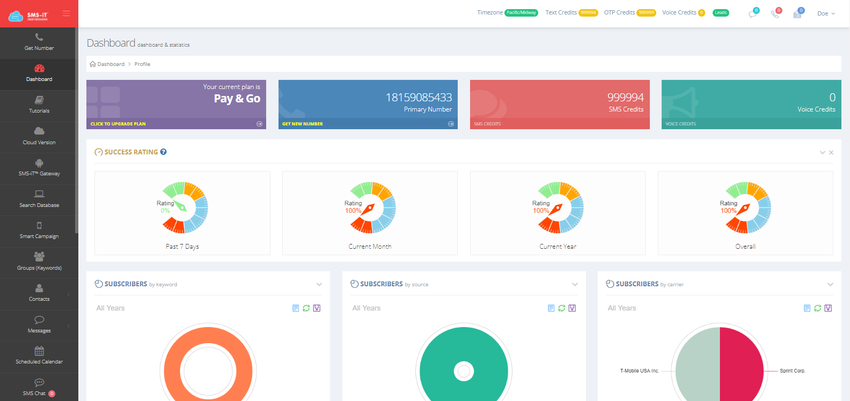 View subscribers and success ratings for your omnichannel messaging campaigns on the dashboard.
If you're already using SMPP by Twilio, Plivo, SignalWire, Bandwidth, or Telnyx, you can use SMS-iT Decentralized to enable speedy SMS and MMS messaging.
Take advantage of the platform's Twilio Gateway to use the decentralized version for bulk messaging, or the Android IoT SIM Card Gateway for added flexibility.
You can also use built-in integrations to connect to email software like MailChimp, GetResponse, Sendinblue, and ActiveCampaign to quickly set up email campaigns.
Access two decentralized gateways—Twilio and Android IoT SIM Card—for effortless SMS and MMS messaging.
With SMS-iT, you can access a database of more than one billion records to build your TCPA-compliant list for mobile marketing campaigns.
Create a subscriber list with the targeted and segmented records from your opt-ins, or import opt-in mobile numbers into your AI control panel.
The platform also makes it easy to stay compliant with Campaign Registry and TCPA regulations by giving you direct access to 10DLC registration.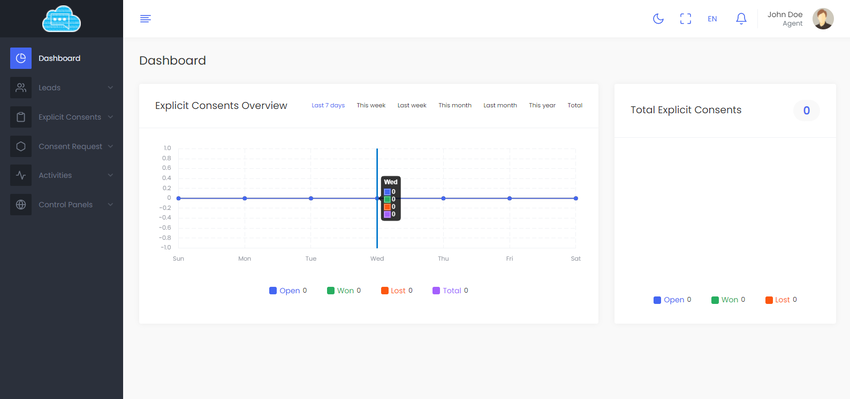 Manage your leads and access over one billion opt-in records to build your TCPA-compliant list.
Automate your entire communication workflow by connecting SMS-iT's API to Zapier to integrate with over 4,000 apps, including Dropbox and Shopify.
You can also create branded QR codes that you can use to bring your offline leads into the online marketing campaign.
Plus, you'll get analytics and statistics on your communications with a built-in dashboard powered by AI.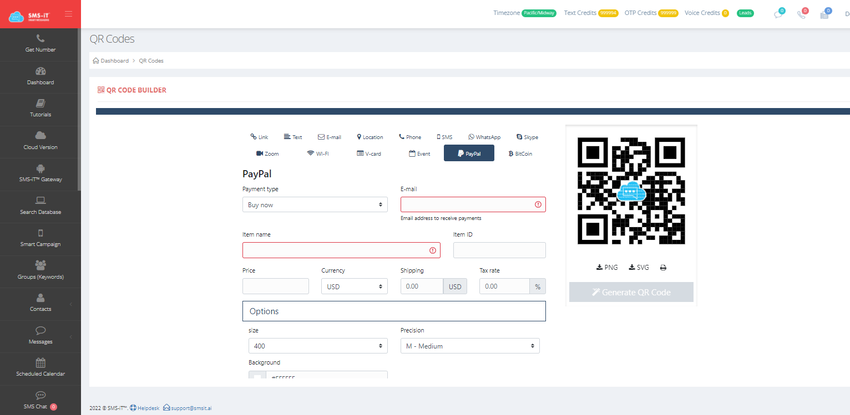 Generate QR codes to bring your offline marketing campaigns online.
Sending bulk SMS or MMS messages to customers is an effective way to get the word out, unlike sending out birthday party invites in a group chat. ("Just scroll up 80 times for the time and place.")
SMS-iT Decentralized helps you increase traffic, subscribers, and sales through unlimited two-way omnichannel messaging and marketing at scale.
Stay top of mind for customers.
Get lifetime access to SMS-iT Decentralized today!
Plans and Features
Deal Terms

Lifetime access to SMS-iT Decentralized
All future Professional Decentralized Plan updates
No codes, no stacking—just choose the plan that's right for you
You must activate your license within 60 days of purchase
Ability to upgrade or downgrade between 3 license tiers
GDPR compliant
A valid phone number is required to use SMS-iT Decentralized
Optional: Add additional phone number plans to your account at a 50% discount per month
60-day money-back guarantee, no matter the reason
Features Included in All Plans

Global access
Unlimited daily send limits
Super speed via SMPP
51+ smart features
Smart database
Unlimited keywords
Fax/voicemail via SMPP
Buy mobile numbers via SMPP
Bring your number (optional at no additional charge)
Use your SIM card (optional)
Built-in Twilio gateway
IoT SIM card gateway
Email Messaging
Integrations: Zapier, Dropbox, Shopify, HubSpot, Mailchimp, Salesforce, Slack, DocuSign, WordPress, and Google Calendar
4000+ apps through Zapier
Flat rate of $0.00/message
Feel free to contact us if you have any questions.