You shouldn't have to fight with WooCommerce just to make changes to your store's layout. ("100 lines of CSS later aaand… my page is broken. You win this round, Woo.")
When your hands are tied by your ecommerce platform, it's nearly impossible to design the kind of online shopping experience that will improve your sales.
What if you could customize your WooCommerce store with user-friendly page designs, search filters, and seamless checkouts—without writing a single line of code?
Welcome to WooLentor.
Create your own WooCommerce templates using a page builder or start with readymade designs
Set up multi-step checkout, sales notifications, and search filters to improve the customer journey
Alternative to: JetWooBuilder
Best for: Retailers, freelancers, and agencies looking to enhance user experience and boost sales in their WooCommerce stores
WooLentor is a plugin that helps make your WooCommerce pages more user-friendly with features like filters and multi-step checkout.
The WooLentor plugin lets you use the drag-and-drop page builder to customize any WooCommerce store created in Elementor.
To get started, choose from dozens of templates designed for ecommerce, or set up your own pages from scratch.
You can even edit your new pages with Elementor tools and avoid writing hundreds of lines of CSS code just to make a single change.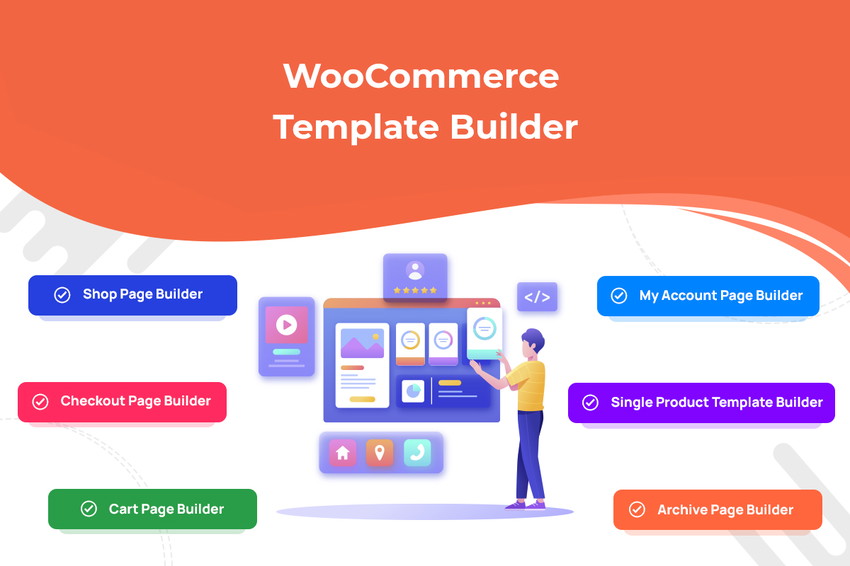 Use the drag-and-drop page builder to customize templates for your WooCommerce store.
Enable the Shopify-inspired, multi-step checkout sequence to replace the default WooCommerce checkout page.
That way, you can display fewer text fields to reduce customer friction and make it easier for people to hit that "Buy Now" button.
Plus, you'll be able to fully customize your checkout page by adding bottom navigation, renaming labels, and uploading your company logo.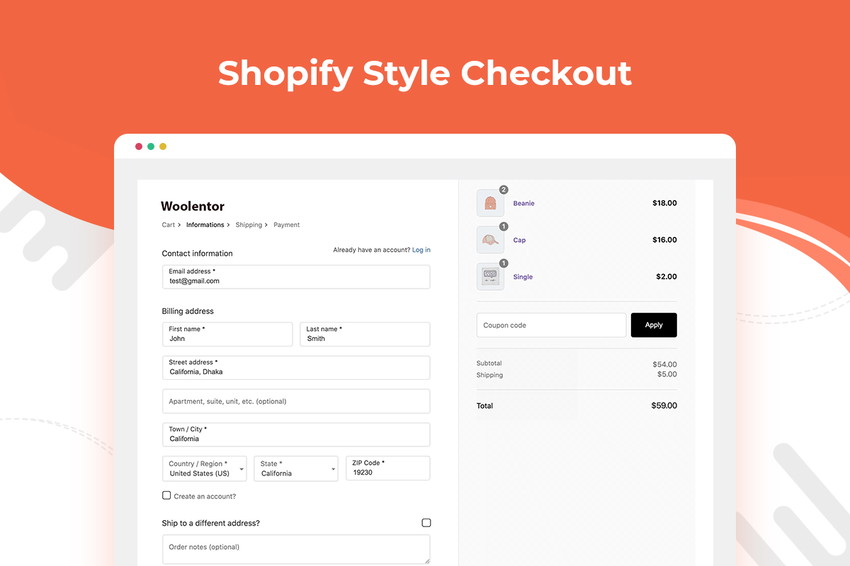 Replace the default checkout page with a multi-step checkout that features fewer text fields.
Incorporate the WooLentor Product Filter widget to make shopping on your website feel just as easy as any other ecommerce website.
Just choose between a horizontal or vertical filter in the Elementor widgets library and then drag and drop it directly onto your page.
These must-have search filters help your customers discover their desired products by allowing them to sort by parameters like price range, sorting, and categories.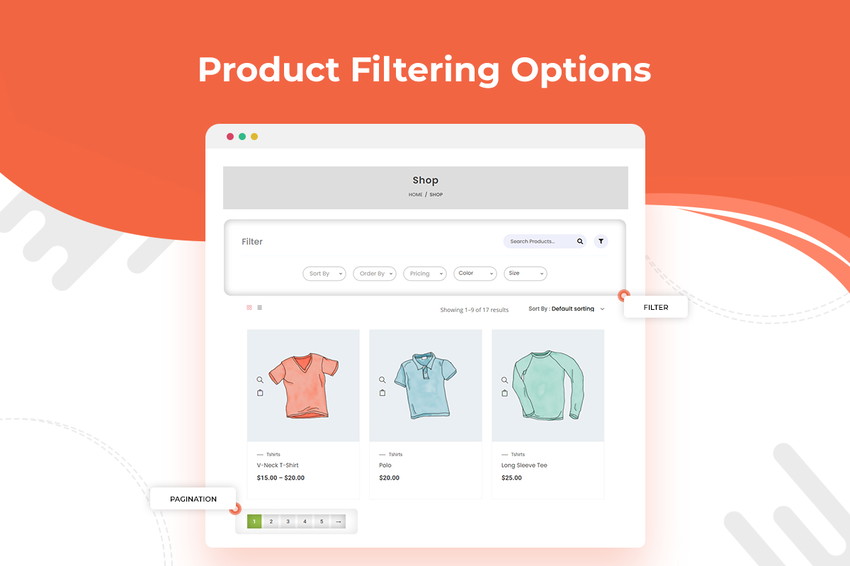 With the Product Filter widget, your customers can browse through your products with ease.
Turn on Live Sales notifications to showcase what products other customers are purchasing in real time and increase the credibility of your online store.
You can adjust how long notifications are displayed, choose where they appear on the page, and add design elements like simple animations.
Plus, attract even more buyers with additional modules like AJAX search widget, flash sale countdown, pre-order, backorder, and partial payment.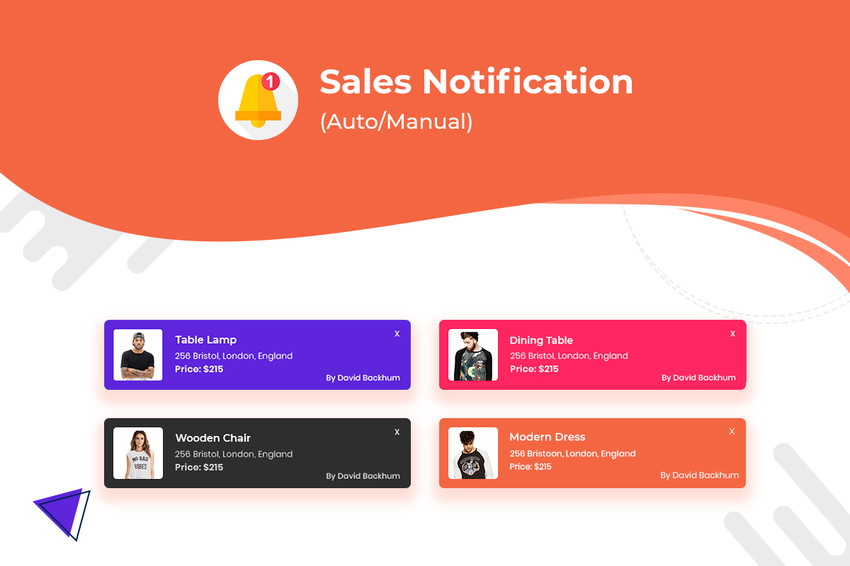 The Live Sales notifications display the products that your customers are buying right now.
Using WooCommerce's limited ecommerce features is like manning a cash register with two buttons. ("I can open the drawer and I can close the drawer.")
Luckily, WooLentor transforms your online store into a user-friendly shopping experience with code-free templates, multi-step checkouts, and search filter widgets.
Sell online the new-fashioned way.
Get lifetime access to WooLentor today!
Plans and Features
Deal Terms

Lifetime access to WooLentor
All future Growth Plan (Code 1) or Agency Plan (Code 2) updates
You must redeem your code(s) within 60 days of purchase
Stack up to 2 codes
GDPR compliant
Previous AppSumo customers who purchased WooLentor can buy more codes to increase their feature limits
60-day money-back guarantee, no matter the reason